Health 4 Happiness-Healthcare Conclave
About The Event 
Slated to be a high impact event, Health4Happiness-Healthcare Conclave will see participation of eminent doctors, high ranking government officials, policy makers, academicians, people from different leading organizations and institutions in the healthcare sector.
The power gathering will discuss and deliberate on various issues that affect the healthcare scenario and how to bring in innovative practices and technology to the sector. 
Along with the conclave, an award ceremony has been planned to recognise the excellent work people have done in fighting Covid-19 pandemic and in general healthcare.
Our Vision
Affordable and quality healthcare with wider coverage still remains a day dream for many both in urban centres and rural regions. 
The aim is to find solutions through innovative ideas and effective policy interventions by roping in the best minds in the sector.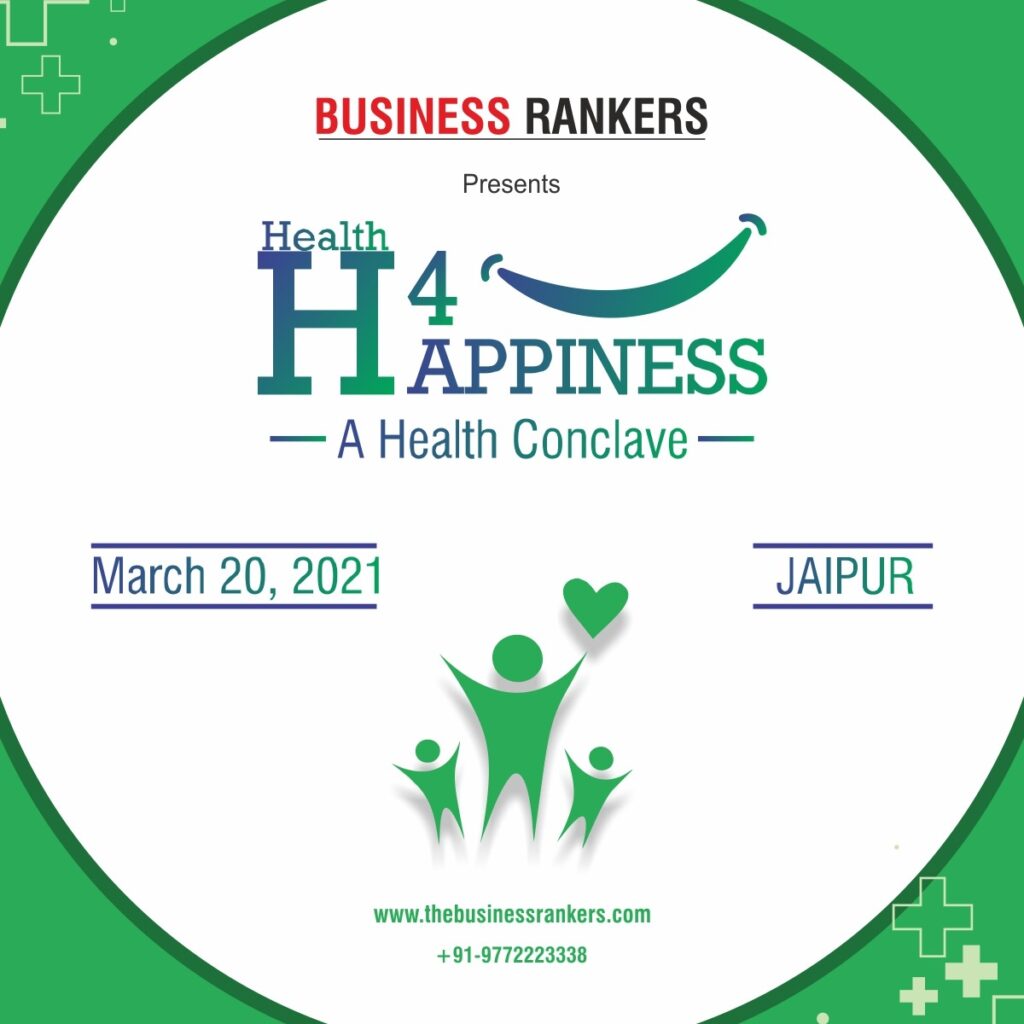 THE TOPICS CHOSEN FOR DISCUSSIONS ARE
Management of Covid-19 pandemic in Rajasthan


Scope for medical tourism in Rajasthan


Role of start-ups in healthcare service delivery


Financial management (Doctors & Hospitals)
AWARENESS FOR ORGAN DONATION
To ensure that every Indian who is suffering from end stage organ failure be provided with the 'gift of life' through a life-saving organ.
• To counsel families of "Brain Dead" victims to donate their loved ones' organs 
• To create a computerized network for logistic support for organ donation in hospitals and the utilization of organs 
• Networking with other organ procuring organizations in the country 
• Raising resources to promote Organ Donation efficiently
• CEO's, CMO'S & Other Decision Makers from Hospitals 
• Major Hospitals 
• Bank & Finance Institutions 
• Investors 
• Healthcare Solution Providers 
• Specialty Clinics, Diagnostic Centers & Blood Banks 
• Healthcare Start Ups & IT Companies 
• Health Insurance Companies 
• Pharmaceutical Companies 
• Medical Education Institutions 
• Health Support Service Providers 
• Wellness Specialists and Organizations 
• Medical & Surgical Equipment Companies
• Spiritual Organizations and Many More…